Some palliative warehouses across the country has been reportedly looted by angry youths who claim the said palliatives were already hijacked by few for their own selfish interests.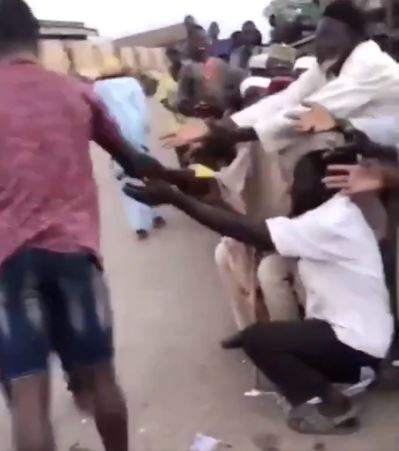 Residents of the communities have also stormed the warehouses to cart away the food items stored for redistribution.
There is a collective belief that the relief items were hoarded from the masses, hence the mobs are taking what is rightfully theirs.
In a video circulating online, some youths are seen distributing the looted palliatives to beggars at the side of a street in Osogbo, Osun state.
Watch the video below,
The video has warmed the heart of many social media users as they claim it is an act of selflessness and service to humanity.
See some of the reactions below,
@pastorchristob1 wrote,
"Tell me if this isn't service to humanity…..
This is what the government should be doing but no… Greed no go allow them..
Erase hunger from a country and see if the country wouldn't be calm and sane.."
@tosinlazyboy wrote,

"I'm proud of my generation"
@ChiberryA wrote,
"Seriously am impress… God bless this generation"