John Obi Mikel is currently a free agent but several clubs are reportedly interested in the ex-Chelsea star – The 33-year-old has denied reports linking him with the Biafra agitation –
According to him, he never granted an interview to anyone, adding that he will never get involved in politics
John Obi Mikel has denied reports purportedly linking him with the Biafra agitation in Nigeria as some sections of the media claim, saying he never spoke to anyone.
ALSO READ: Valencia confirm transfer talks with Chelsea's John Obi Mikel
A report had surfaced in the media purportedly linking the former Super Eagles captain with Biafra agitation, a report the player branded 'dumb' and 'malicious'.
In a recent chat with AOIFootball.com, the former Chelsea star expressed disappointment with the 'fake news' saying he was shocked to see such a report, adding that he would never get himself involved in political matters.
"I was as shocked as you are to see the video that I supported a Biafra government. I never spoke to anybody about such and would never get myself involved with such things, especially matters that have to do with the politics of the country.
"I'm fully focused on what has made me who I'm today (football); it's been a very tough season and I'm just enjoying time with family and focusing on the next step for my career," Mikel said.
John Obi Mikel distances self from Biafra agitation reports. Photo Credit: Getty Images Source: Getty Images Mikel made 91 caps for the Super Eagles between 2005 and 2019 scoring 6 goals before he announce his retirement from the national team.
The 33-year-old spent over a decade at Chelsea, winning virtually all the silverware available including the Champions League and Europa League titles. Before joining the Super Eagles to 2019 Africa Cup of Nations in Egypt where they won bronze at the end of the championship, he spent six months at Middlesbrough and became the fans' delight.
His performances at last year's AFCON competition helped him secure a two year deal with Turkish giants Trabzonspor. But he decided to walk away from his contract with the club in March after running into a problem with their FA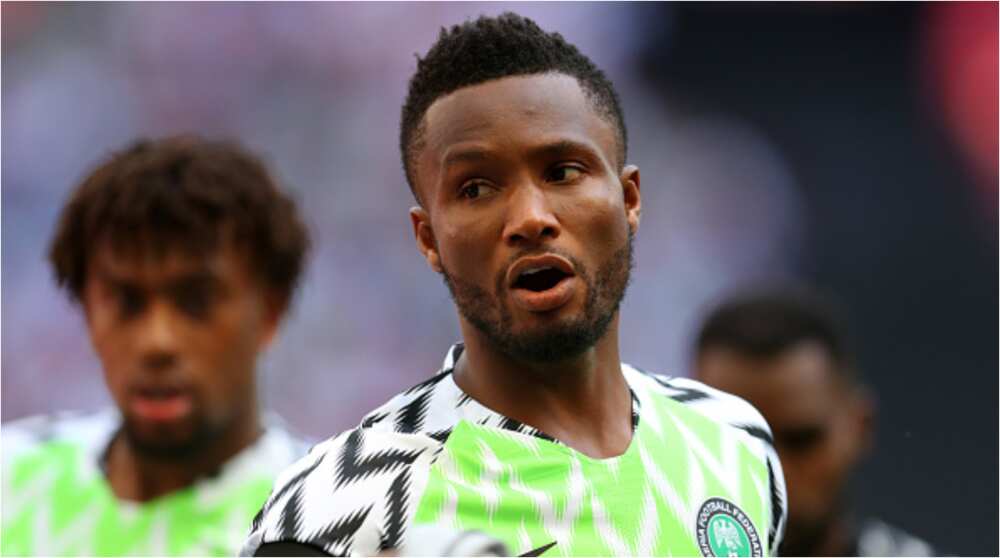 While he confirmed that a few English clubs are interested in signing him, Mikel simply ignored links about him joining newly West Bromwich Albion and Stoke City.
The Villarreal star chose to work harder ahead of the coming season instead of going for a summer holiday in exotic places. He trained with an academy team Superstars academy not minding the turf and the risk of picking up an injury.