A video making rounds on the internet space shows moment a man was caught trying to steal from a lady as she walked the street.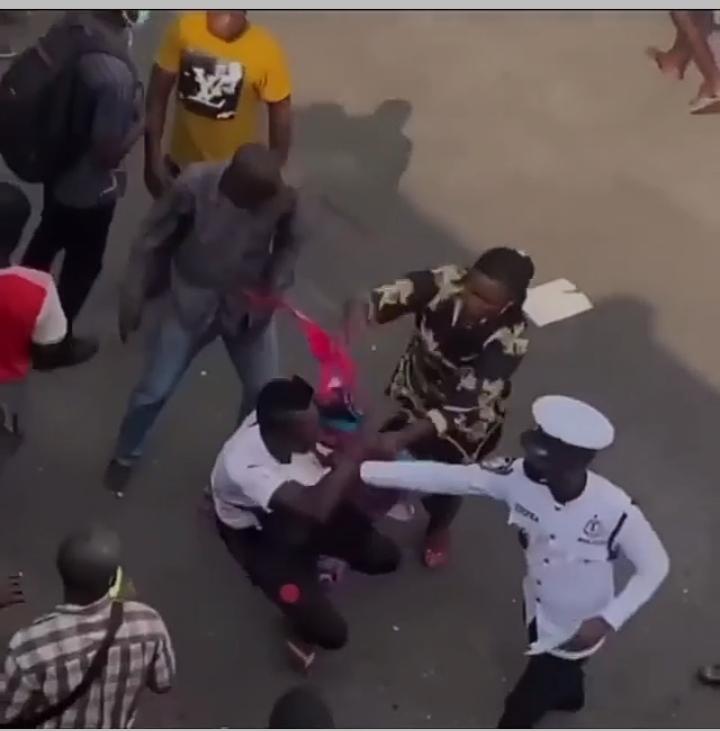 The report revealed that the pickpocket got more than he bargained for after he tried stealing from the woman in the area said to be located in Ghana.
In the video, passers-by could also be seen joining the woman to administer some slaps as the pickpocket tried to seek cover from it all.
The police had to whisk him away from the woman and other agitating forces.
Watch the video below;