The spread of Corona-virus epidemic has triggered different opinions and ways to combat the virus and thus stop it from spreading.
Nigerians are not taking any chances with the pandemic that as of this moment, is without any cure whatsoever. Washing hands regularly, staying home and others are some of the measures citizens are taking to curb the spread of the virus.
Most people are also scared to touch surfaces as it's been said that the virus is made of droplets that comes from an infected person's cough or sneeze and can stay on surfaces for a long period of time.
With this knowledge, a Nigerian man that was spotted using the ATM made good sure that he was not going to touch the machine as he uses it… he then improvises by using a stick to operate the machine.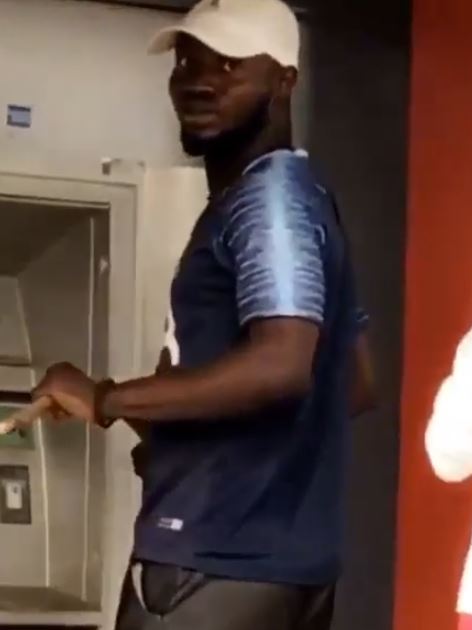 Surprised by the gentleman's 'extreme measure', someone who was waiting in line to also use the ATM took a video of him as he used the withdrawing machine.
Watch the video below,