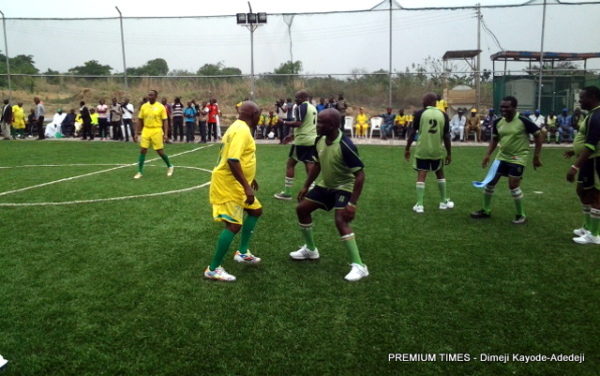 Former president of Nigeria Olusegun Obasanjo is turning 78 today. As part of his birthday celebrations, yesterday, he led the OBJ team in a football match against the Ogun State Executive Team.
The match took place at Moshood Abiola Stadium, Abeokuta with GovernorIbikunle Amosun, leading the state team, Premium Times reports.
Obasanjo scored two goals for his team. Amosun's team scored just one goal, consequently, the OBJ team won the match.
"I am satisfied and fulfilled, even at my age I cherish sport, because it is relevant to health and we should all endeavour to engage in sporting activities," Obasanjo said.

Here are some pictures of OBJ in action: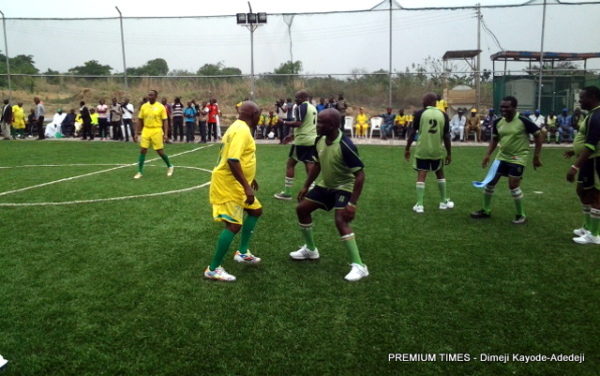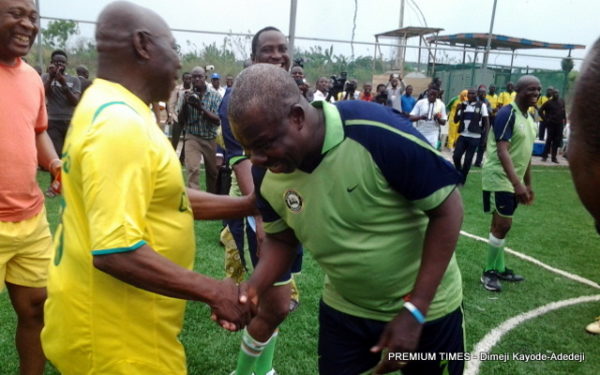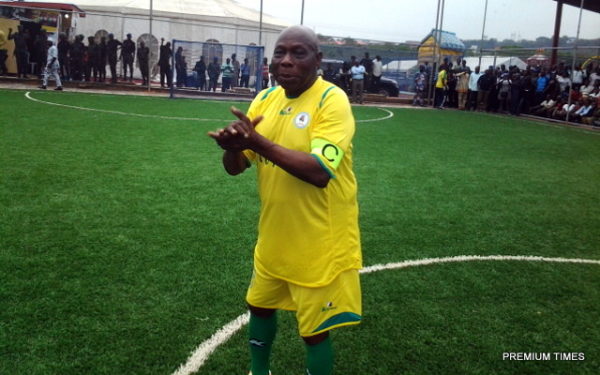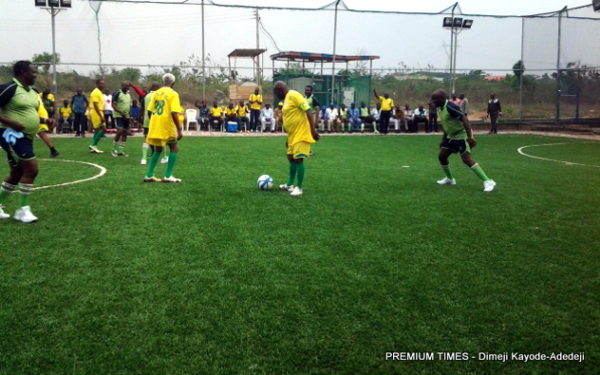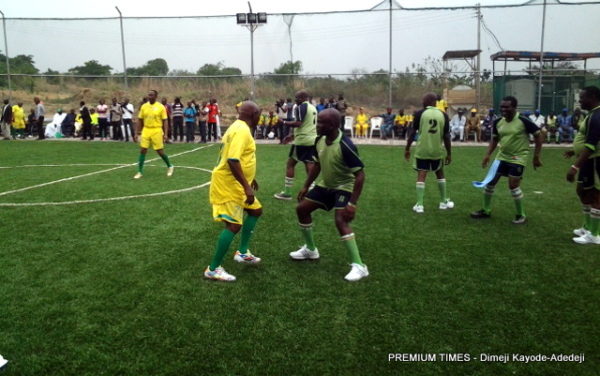 Photo Credit: Premium Times